At Art To Frames, we offer one of the largest collections of Custom Picture Frame Mats, available in numerous styles, and custom sizes. A Picture Frame Mat is a thin, flat piece of paper material used to highlight your artwork or photo as well as a means of protecting your artwork or photo by providing a buffer between your piece and your picture frame's glass.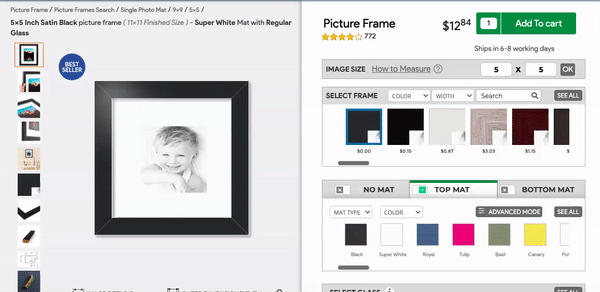 Today we will be showing you step by step directions on how to create a Custom Photo Mat
To help guide us through this process we will be using one of our favorite home decor experts, @Hartman_haus's custom frames with mats. Jessica decided to customize her mat by making it wide (6 inches) and have the image size small (5x5). This adds a unique look to her grid gallery wall that she has moved all around her beautiful home.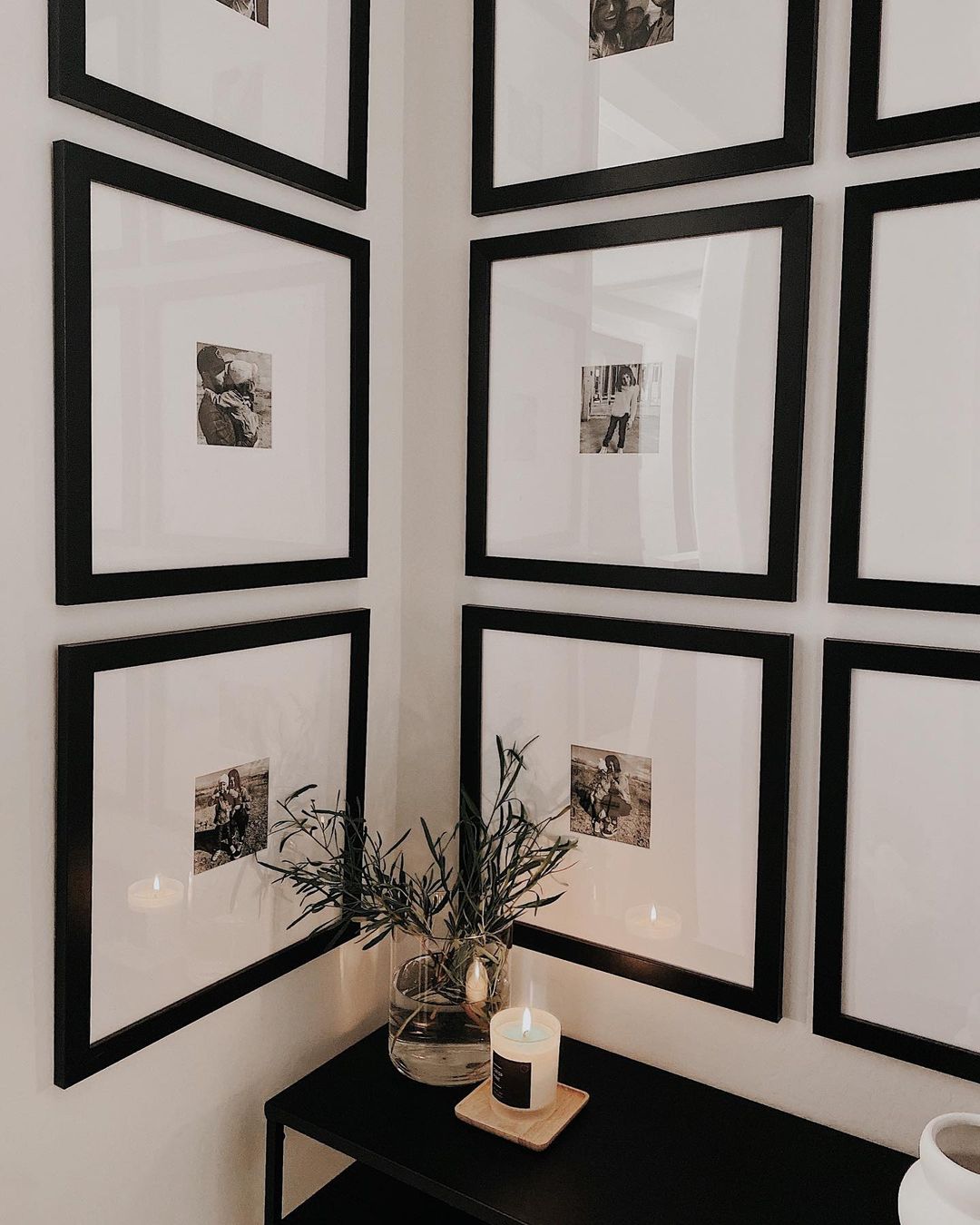 1. Head to our website's Frames With Mats page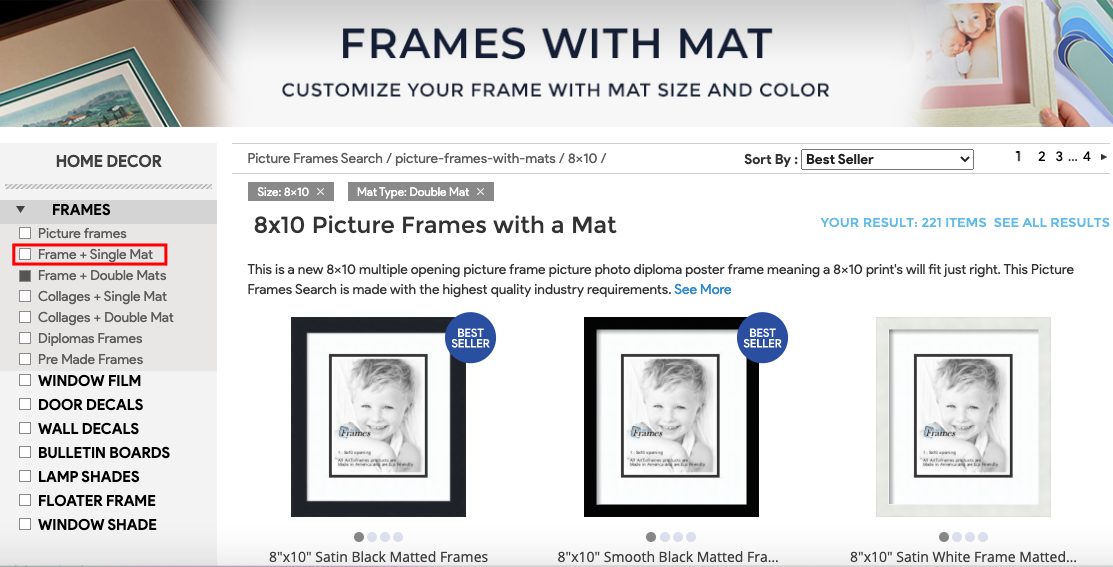 To best maximize your customizability you will want to follow these instructions on a desktop or laptop. Our Picture Frames With Mats page defaults to a double-mat. For this design, you will want to select our single mat option as shown above.
2. Enter Your Image Size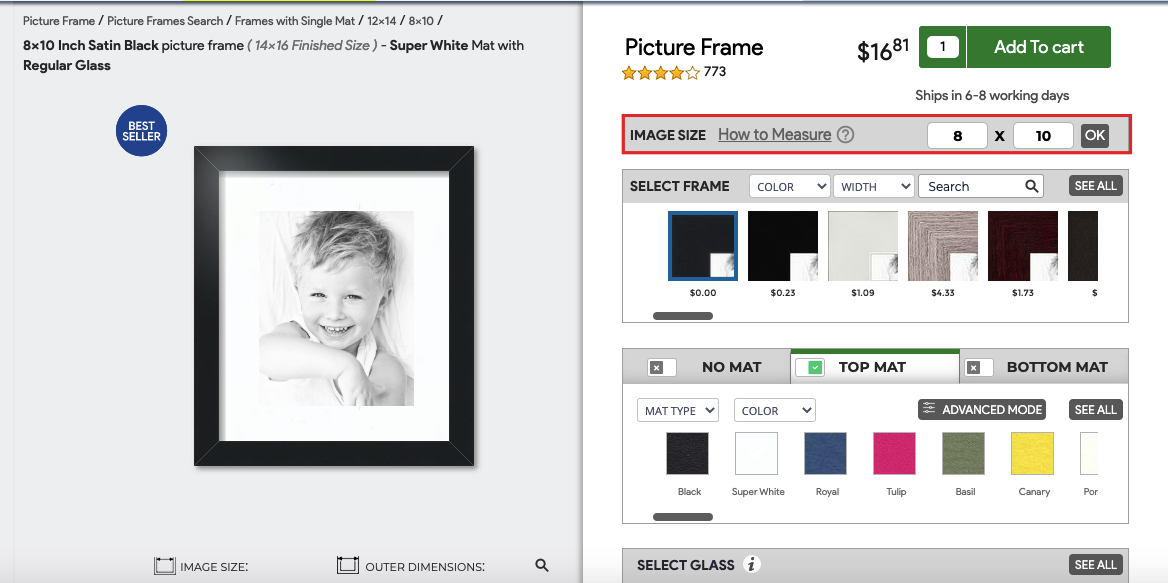 Our website calculates everything based on image size and to recreate this small-sized image look you will need to enter in 5x5 for image dimensions.
3. Select Our Advanced Mode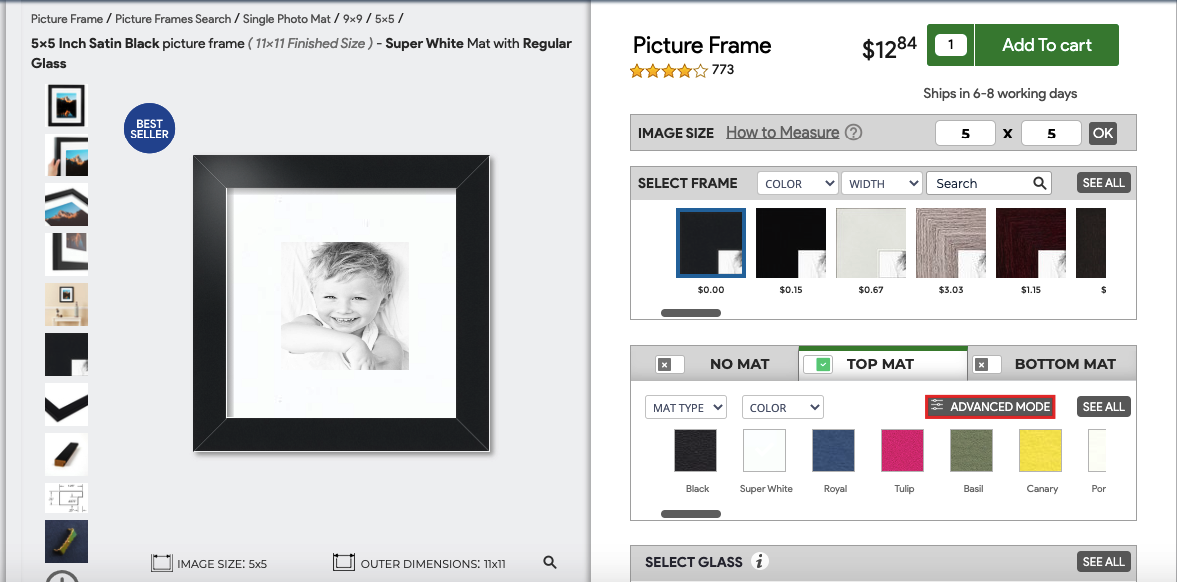 Our advanced mode is where you can truly explore creating unique sizing for your photo mat.
4. Choose Your Mat Border Width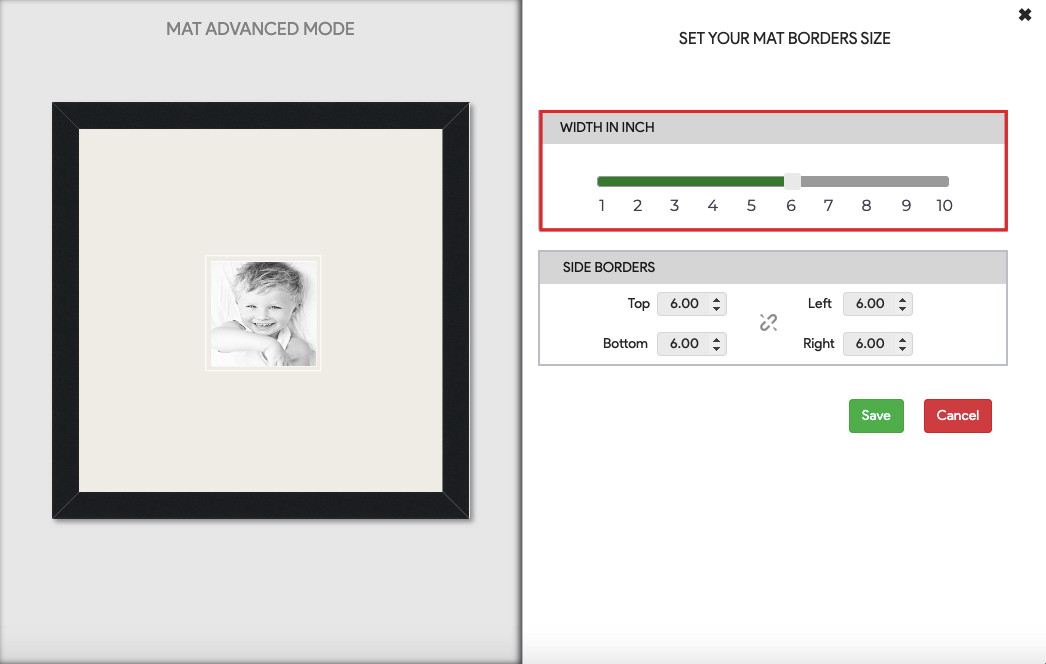 Here you will select a mat border width of 6 inches surrounding your image opening of 5x5. This will give us an inside size of 17x17 and a finished outside frame size of 19x19.
5. Select Your Quantity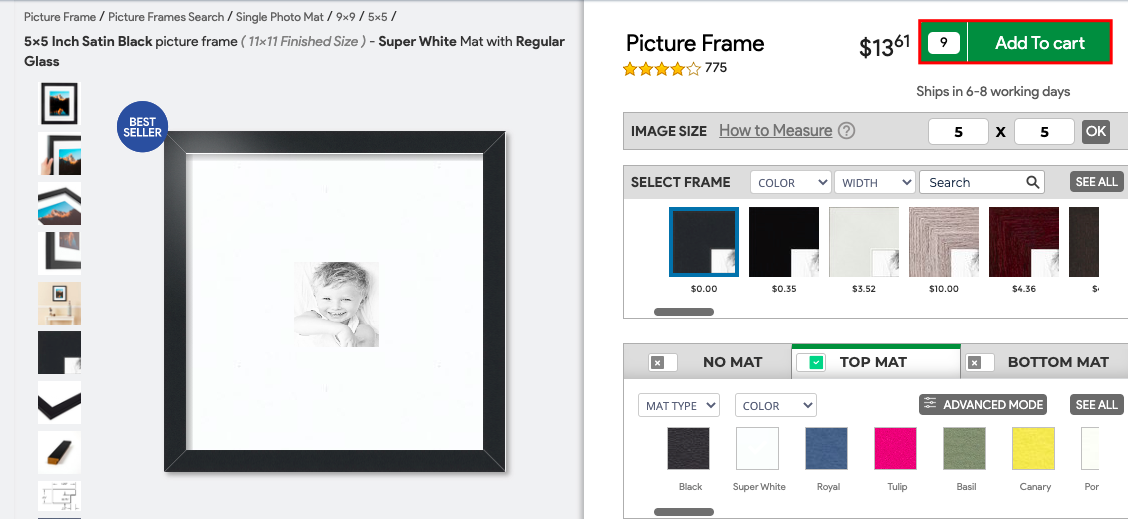 For this gallery wall style, we would suggest a grid gallery in the quantity of 3, 6, or 9. If you already have your prints from here you will just enter the quantity of your choice and click on the green "Add To Cart" button.
6. Upload Your Image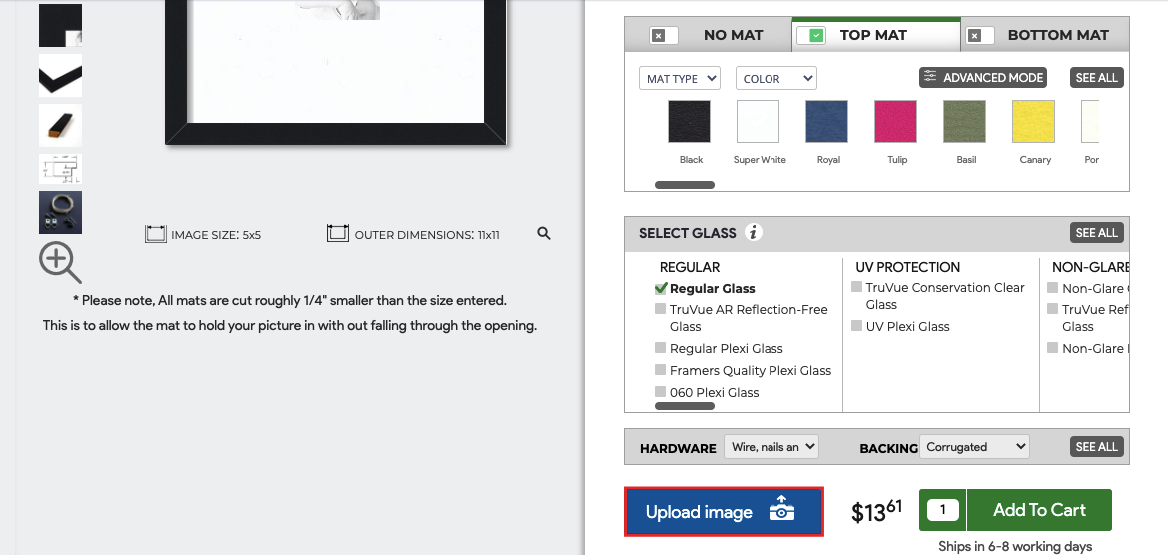 With our Custom Framing capabilities, you can upload your favorite images for us to print and frame for you. Just scroll partway down the screen and select the blue "Upload image" button.
7. Enjoy Your Finished Frames

Our Custom Picture Framing services provide you with a professionally sealed and finished product with your hanging hardware installed.
8. See It Styled By A Professional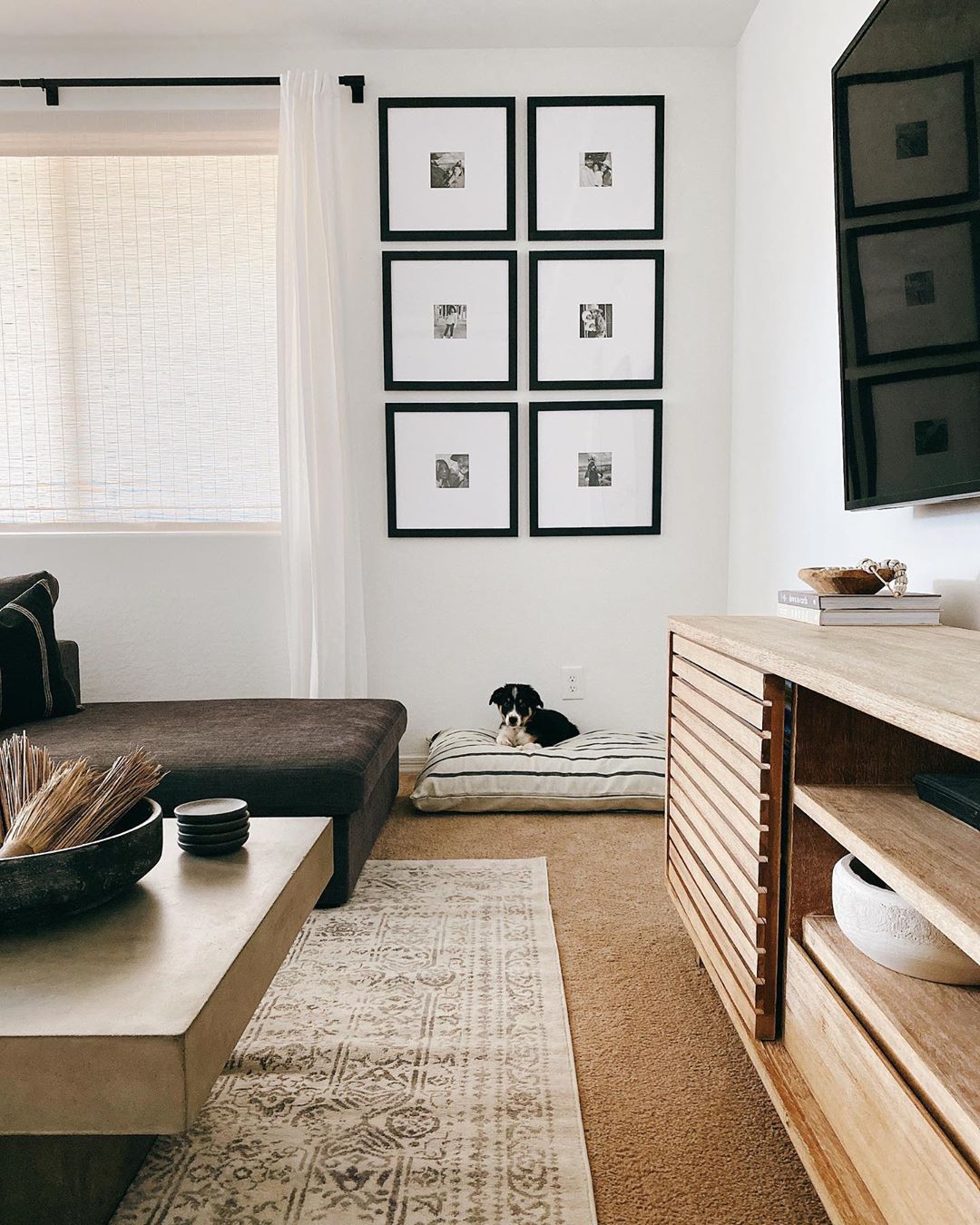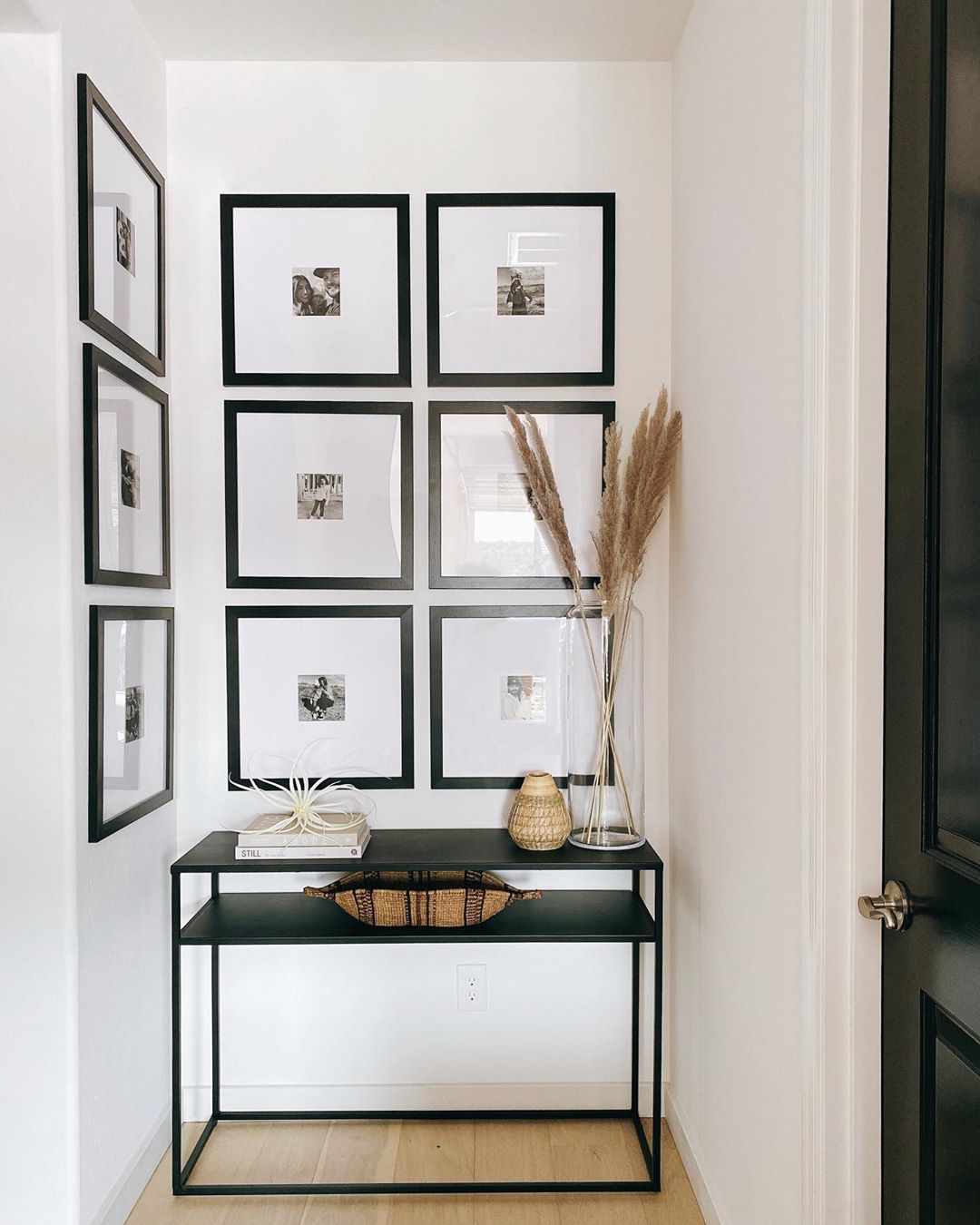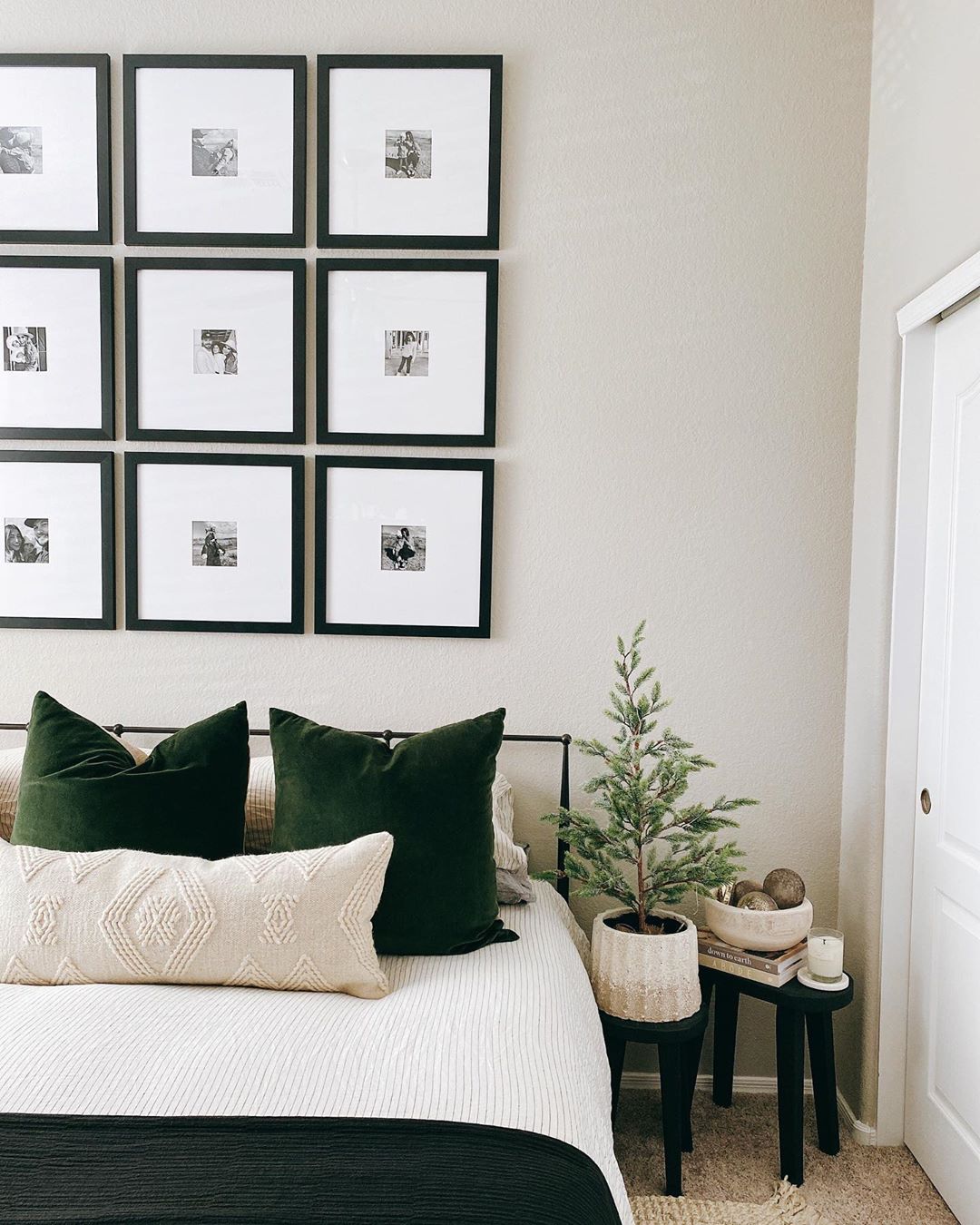 Looking to get this custom photo mat gallery wall in your home today? Click the shop button below and follow the above instructions!